Get to know LAVA SIMULCHARGE®-RBM Tablet Kiosk at HITEC Toronto
By: Jack Vanden Broek
2 Min Read
19 Jun, 2017
We are thrilled to be attending this year's HITEC, taking place
at the Metro Toronto Convention Center, June 26-29, 2017!

| | |
| --- | --- |
| | An integrated tablet kiosk can benefit businesses looking to implement omnichannel marketing, engage customers and boost sales. Furthermore, when partnered with a data capture app, your tablet kiosk can provide a range of information and statistics that is invaluable for planning and improving services. |
| | Empower your guests with a tablet kiosk solution to engage them with applications such as virtual concierge, timecard, ticketing or check-in system. Provide a flexible system to stay in touch with your clients at any given time. |
| | Choose an option that will save costs and provide benefits in the future. Flexibility on upgrades of peripherals, Power over Ethernet savings, an extended lifespan of tablets, and just some of the reasons to considering when choosing a solution. |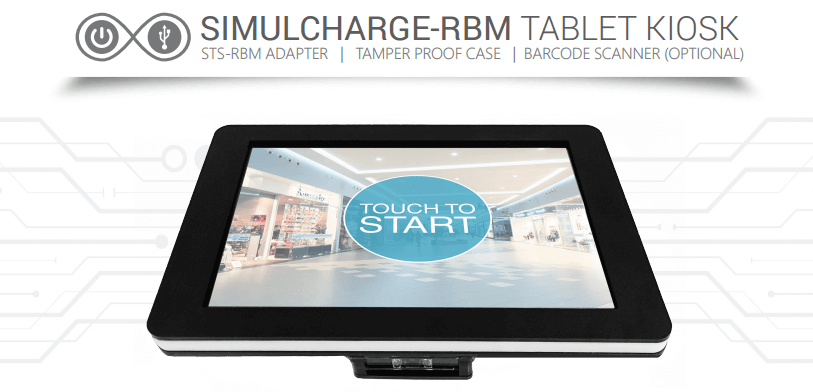 LAVA SIMULCHARGE®-RBM Tablet Kiosk
LAVA SIMULCHARGE®-RBM Tablet Kiosk is a multi-device SIMULCHARGE™ connectivity solution while RBM technology extends the operational lifespan of a Samsung tablet running in a 24/7 commercial environment.
LAVA's SIMULCHARGE® Technology allows for the tablet to operate as a USB Host controller while simultaneously being charged. You can use the tablet kiosk as is, or extend functionality with additional USB devices.
The LAVA RBM: Battery Modulation and Network Recovery is a cost saving solution for 24/7 commercial environments. The Battery Modulation extends the tablet operational lifespan by protecting the tablet battery from overcharging. Network recovery provides a stable and reliable network connectivity at any given time.