Featured Product
uRaven-C with CABM
Powered by Power over Ethernet (PoE), LAVA's uRaven-C adapter splits PoE into separate power and network data signals. The adapter can power and charge a mobile device over USB-C, while providing a Fast Ethernet (10/100 Mbps) wired network connection to a secondary device through a LAN port.
The uRaven-C PoE Power Adapter also features LAVA's plug-and-play overcharge protection technology, Continuously Active Battery Modulation, which ensures mobile device's battery never goes over 100%.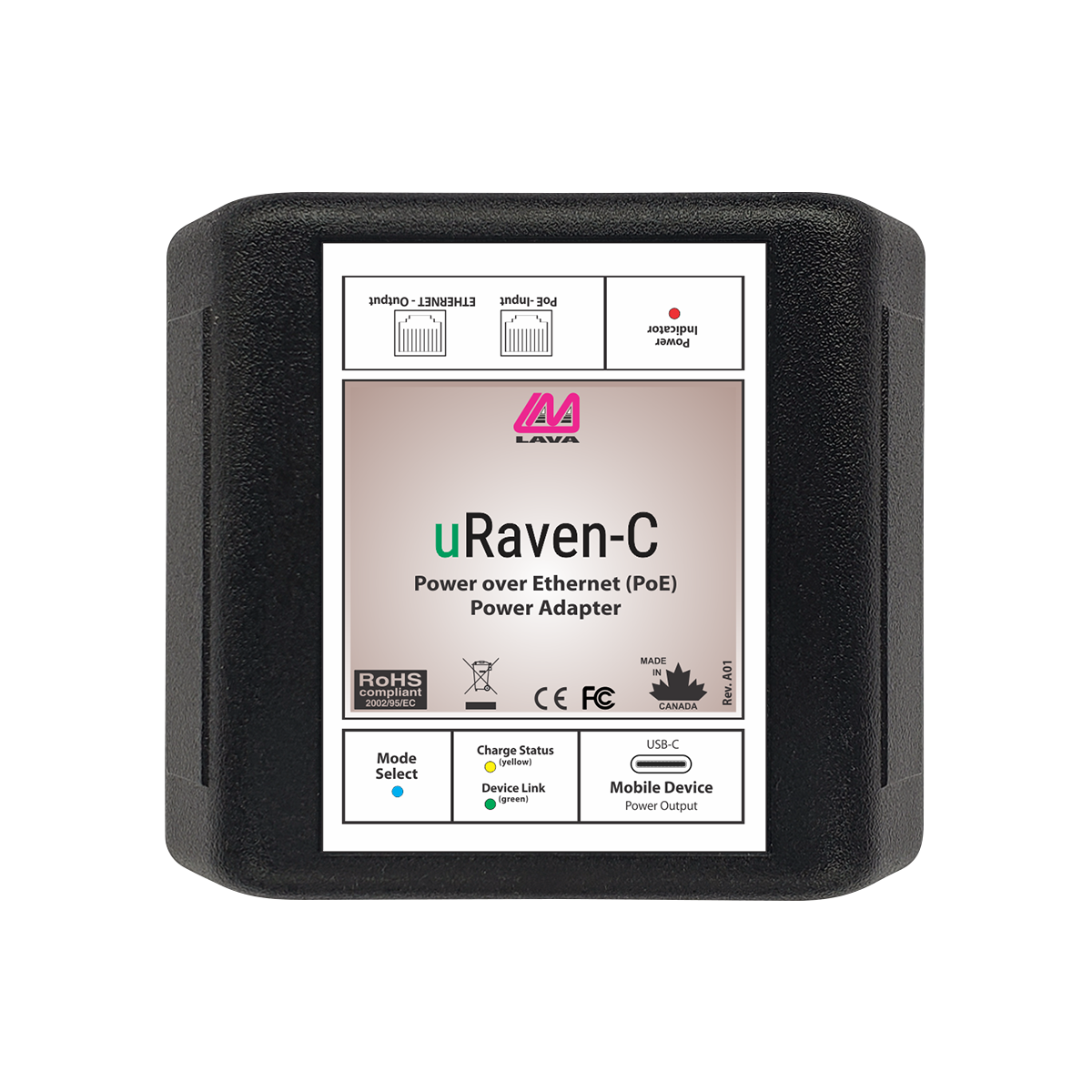 Featured Technology
CABM
Continuously Active Battery Modulation (CABM) is a plug-and-play technology that protects the connected device from overcharging and battery bloating. CABM allows for 24/7 operation and gives you years of additional use out of your device.
CABM is designed to be used with little to no configuration. When the mobile device is near a full charge, a a CABM-equipped adapter will turn off charging for a preset number of hours to ensure it doesn't overcharge. The technology is available in LAVA's Enterprise u series adapters and the consumer Charge-Check.
Make your mobile device last longer with Battery Modulation
Protect your tablet or smartphone from overcharging and battery bloating, allowing it to run efficenctly 24/7
Explore the differences between LAVA's two forms of Battery Modulation: RBM integrated in our top-tier eSeries adapters, and CABM found in our mid-tier plug-and-play uSeries adapters