LAVA Accessory Gets a Facelift
By: Adam Swimmer
4 Min Read
5 Jul, 2022
Our LAVA Accessory website for consumer adapters received an overhaul in June.
The new LAVA Accessory site features our Home Series SimulCharge adapters. These adapters are ideal for a variety of different applications. In addition to providing simultaneous charging and data to compatible mobile devices, the Home Series adapters also feature an OTG mode.
In OTG mode, the Home Series adapter is powered by the mobile device's battery, providing portability as you don't need to be near a separate power source.
LAVA offers the Charge-Plus line for compatible USB-C devices and the TL series for select Micro USB Samsung and Lenovo devices.
Find out more about these adapters on the new LAVA Accessory site.
Featured Product of the Month
Charge-Plus LAN HUB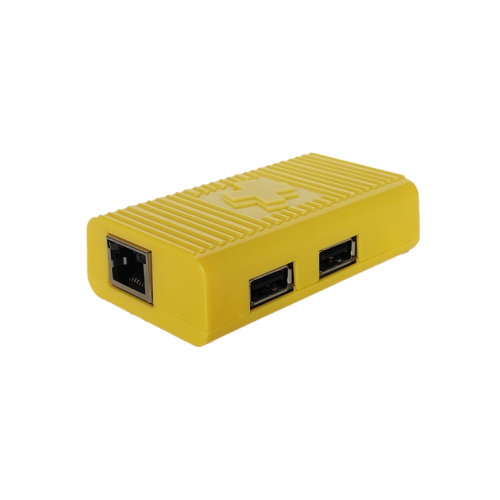 The Charge-Plus LAN HUB is a consumer SimulCharge adapter that provides simultaneous charging and access to data to compatible USB-C mobile devices.
When not connected to external power, the small adapter runs off the mobile device's battery in OTG mode, allowing for portability.
The adapter features an Ethernet port for a 10/100-capable wired network connection and two USB-A ports for connecting peripherals, such as a keyboard and mouse to provide the mobile device with PC-like functionality.
The Charge-Plus LAN HUB works with select USB-C mobile devices. See the full compatibility list here.
LAVA Blog Highlight: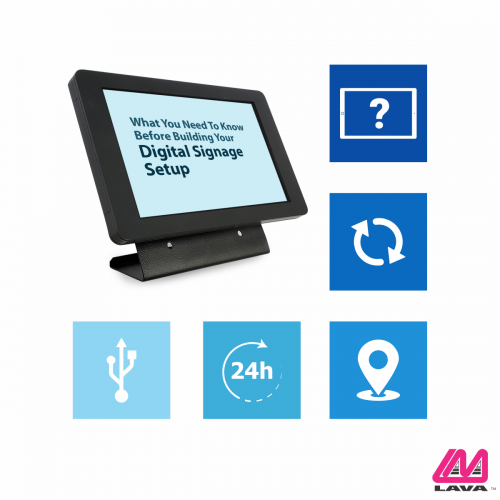 In the era of smart homes and offices, it seems that digital displays are all around us. But what makes a good digital signage display setup? You will want to think about a number of things, such as the digital signage's functionality, features and how you wish to display the content.
While LAVA doesn't provide turnkey digital signage solutions, our SimulCharge adapters are used in mobile digital display applications across the globe so we have a good understanding of the market. So we've provided an overview of what you need to consider when building a digital signage setup or improving the one you already have.
To continue reading the blog, click here.
SimulCharge Around the World
In June, we are proud to have shipped SimulCharge adapters to customers in Canada, the United States, France, Netherlands, Italy, Serbia, Turkey and Australia.