March is Blog Anniversary Month!
By: Adam Swimmer
3 Min Read
14 Mar, 2022
Since this time last year, LAVA and its staff have written and released a total of 56 blog posts about our products, technologies and what we bring to the table.
We cover a variety of topics in the blog, from the release of new SimulCharge adapters, which provide mobile devices simultaneous charging and access to USB peripherals, to case studies on how and where our adapters are being used.
We also offer explainers on the underlying technologies some of our products use, such as Power over Ethernet, Battery Modulation and wired Network Recovery.
Featured Product of the Month
M8 nP2UE Enclosure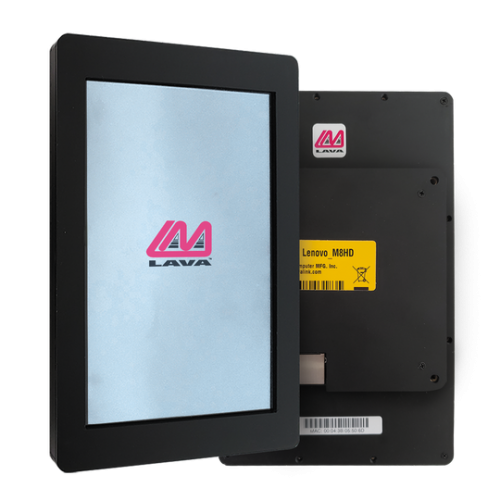 LAVA's M8 nP2UE is a custom enclosure for a Lenovo Tab M8 HD (TB-8505F) tablet with a built-in SimulCharge adapter.
The integrated nLTS-P2UE adapter provides the tablet with simultaneous charging and access to data, Power over Ethernet (PoE), two USB-A ports for peripherals, and Docking Detect for a consistent connection between the adapter and mobile device.
PoE provides both power and a reliable 10/100-capable wired network connection over the same Ethernet cable, and allows the adapter to be installed up to 328 ft (100 m) from a PoE-capable network switch or injector.
The M8 nP2UE is ideal for digital signage, staff time clocks, kitchen display systems and other tablet-based applications.
LAVA Blog Highlight:
How Battery Modulation was Born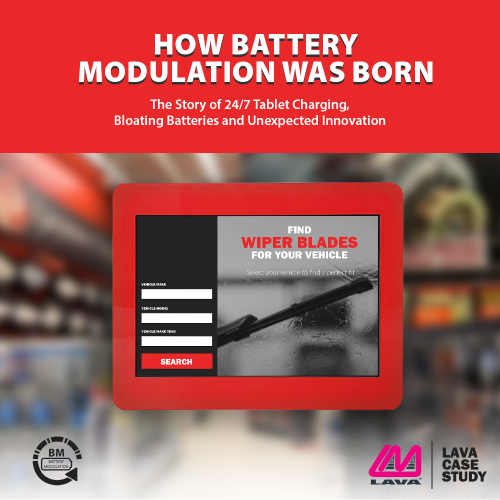 LAVA SimulCharge adapters are known for providing compatible mobile devices with simultaneous charging and access to data from USB-enabled peripherals and Ethernet.
Our e series adapters also include RBM technology that provides overcharge protection through Battery Modulation.
This article looks at how a problem faced by a major Canadian retailer led to the creation of RBM…

To continue reading click here
LAVA Around the World
All of LAVA's products are designed and manufactured in Canada. This month, our LAVA SimulCharge products have been shipped to customers in Canada, the United States, Spain, the United Kingdom, the Netherlands, Belgium, Germany, Sweden, Denmark, Poland and Norway.