LAVA Products and Technologies Get Spotlight in New Videos
By: Adam Swimmer
3 Min Read
3 May, 2022
LAVA offers a variety of products that allow you to get better functionality out of your mobile device. However, it's not always clear from a static webpage how exactly our adapters work.
That is why we at LAVA have decided to produce videos that highlight our products, their capabilities and underlying technologies.
In April, we released a series of videos about the Charge-Check. The Charge-Check is a consumer adapter that provides battery protection for your smartphone or tablet. Using LAVA's Continuously Active Battery Modulation (CABM), the Charge-Check protects your mobile device's battery from overcharging and bloating and ensures the longevity of the mobile device.
To find out more, watch the Charge-Check videos on LAVA's YouTube channel.
Featured Product of the Month
Charge-Check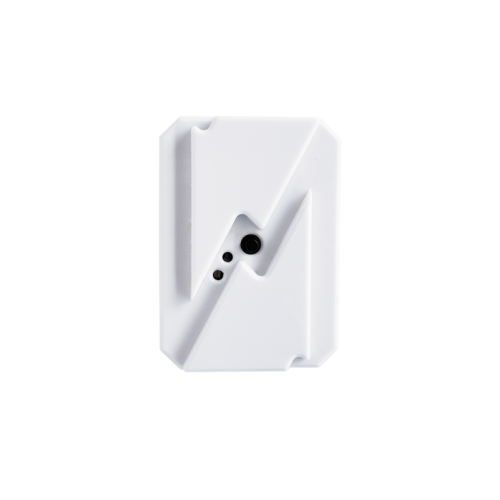 LAVA's Charge-Check provides lithium-ion battery-powered devices with protection against overcharging and battery bloating.
The consumer adapter uses Continuously Active Battery Modulation (CABM), which mimics the ideal charging and discharging behaviour of a mobile device to ensure its battery remains healthy.
CABM monitors the mobile device as it charges. When this charge slows (indicating the device is near 100%) the adapter turns off charging. The device is allowed to discharge over a preset number of hours before the Charge-Check automatically reinitiates the charging cycle.
The Charge-Check works with mobile devices, Bluetooth headphones, game controllers and pretty much anything else with a lithium-ion battery that charges over USB.
Check out the Charge-Check feature sheet for more information.
LAVA Blog Highlight: How LAVA Can Improve Your Samsung Tablet's Navigation System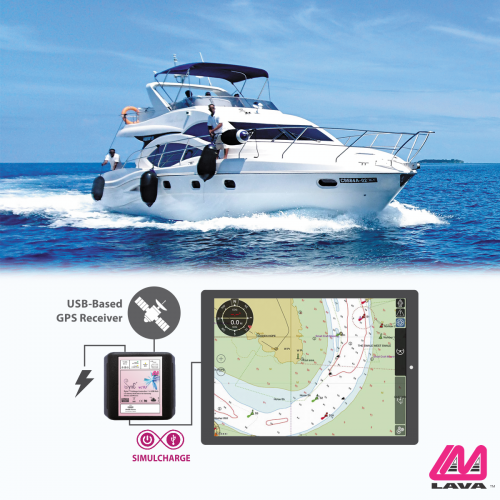 If you're going out on the water, you're going to want to know where you are, especially if you lose sight of land. That's why it's vitally important to have GPS so you don't get lost.
While dedicated systems exist, a LAVA SimulCharge adapter, such as the eSynC-vc1U, with a compatible Samsung tablet can provide a cost-effective alternative.
Continue reading the blog here.
SimulCharge Around the World
This month, we are proud to have shipped SimulCharge adapters to customers in Canada, the United States, Portugal, Netherlands, Luxembourg, Italy, Estonia, China and Australia.