Staging Like a Champ
By: Adam Swimmer
4 Min Read
6 Sept. 2022
Do you need to stage multiple tablets at once? The nSynC-Staging adapter has you covered.
The nSynC-Staging allows you to connect up to four USB-C mobile devices to the network using a single 10/100-capable Fast Ethernet connection. This means all of the devices can access the network at the same time and download whatever apps or updates they need. It is a stable and reliable connection, unlike Wi-Fi, where too many devices connecting at once can bog down the entire network.
The adapter features SimulCharge, which allows all four devices to simultaneously charge and access the Ethernet connection. However, not all USB-C devices have the necessary hardware implemented to support SimulCharge. To increase compatibility, the nSynC-Staging has an OTG mode. Here, the mobile devices run off battery power but can still access the Ethernet connection.
To find out how nSynC-Staging works in more detail, check out the LAVA Blog!
LAVA Blog Highlight:
Setting up a Smart Office with a Samsung Tablet and eSynC-PE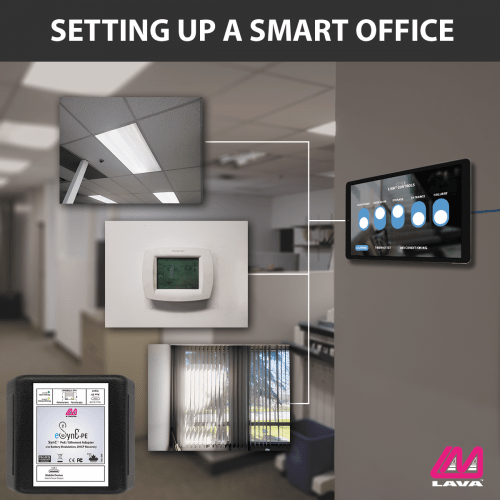 If you want to bring your office into the 21st century, you can upgrade to a smart office, where you can control your lights, temperature and more through a touchscreen interface.
While there are different options out there, combining an eSynC-PE adapter with a Samsung tablet provides a cost-effective solution.
To continue reading the blog, click here.
Developments in the Mobile Industry
GSMA/MWC in Las Vegas
MWC Las Vegas 2022 runs from Sept. 28-30. Billed as "North America's largest and most influential connectivity event," the mobile trade show has a variety of exhibitors, including wireless carriers, equipment manufacturers, app developers and content creators. While LAVA does not have a booth at the show, we will be in attendance. Hopefully, we will see you there. Find out more about MWC Las Vegas here.
New Samsung Mobile Devices
On Aug. 10, Samsung held its Galaxy Unpacked event, where it unveiled new devices, including smartwatches, wireless earbuds and, of course, mobile devices. Samsung used the event to highlight the latest in its line of smartphones with foldable screens: the premium Galaxy Z Fold4 and the more economical Galaxy Z Flip4. Both phones offer improvements over their predecessors and their unique form factors could lead to interesting mobile installations.
While LAVA hasn't tested either of these phones for compatibility with our SimulCharge adapters, we offer potential customers a free device-testing program. If you are thinking of using the Z Fold4 or Z Flip4 with your kiosk or other permanent mobile application, loan us the phone and we would be happy to test it with our adapters. Read more about the two new Samsung phones here.
ICYMI…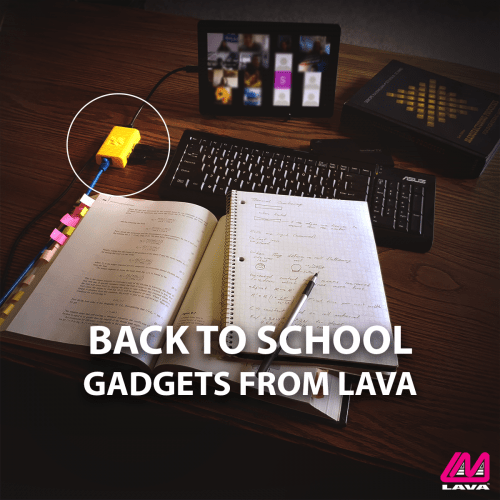 LAVA has put together a Back-to-School guide with a couple of products to help university students tackle the new school year.
LAVA adapters can be especially beneficial for those attending courses online.
Check out the guide here for more information.
SimulCharge Around the World
In August, we are proud to have shipped SimulCharge adapters to customers in Canada, the United States, Costa Rica, the United Kingdom, Italy, Israel, and Australia.