PRESS RELEASE: LAVA Aids Ukraine Year after Full-Scale Invasion
By: Sofiya Yusypovych
2 Min Read
March 13, 2023
Ukrainian-Canadian family-owned tech manufacturer LAVA Computer MFG. Inc. calls on small Ukrainian-owned businesses and manufacturers across North America to follow their lead and adjust their operations to support civilians and military in Ukraine.
LAVA has continuously supported the men and women defending Ukraine's sovereignty; from the initial illegal annexation of Crimea in 2014 to the full scale invasion of February 24th, 2022 and onward. In addition to donating finances and hiring newly arrived Ukrainians in Canada, the 10-employee tech manufacturer expanded their production efforts, purchases, and connections to better support those in Ukraine.
"Russia's aggression is continuing to be felt by our company leadership and employees," said Roman Wynnyckyj, President, LAVA Computer MFG. Inc. "We refuse to engage in business practices with suppliers and customers located in or intentionally associated with Russia. We will continue to dedicate parts of our business to supporting those on the front line and in Ukraine."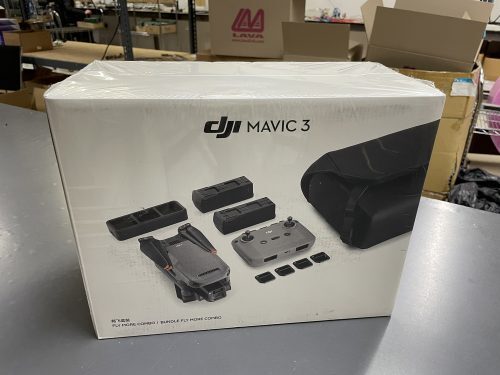 Key projects led by LAVA include but are not limited to:
Manufacturing tourniquets for civilians and military: The tech manufacturer leveraged their in-house equipment to produce and then ensure delivery of over 2,000 high-end tourniquets for civilians and military in Ukraine.
Assembling and shipping emergency first-aid kits: LAVA staff and colleagues assembled over 600 medical kits, all of which were shipped to Ukraine for distribution amongst those in need on and behind the front line.
Sponsoring winter uniforms for military: The company sponsored and oversaw delivery of 50 Category 7 winterized uniforms, 70% of which headed directly to military personnel in the Donetsk region.
Purchasing DJI MAVIC 3 Drone for military: LAVA purchased and supplied a DJI MAVIC 3 Drone to help one unit understand their positioning from afar.
"We thank all who conduct business with LAVA Computer as your support is directly impacting those fighting for Ukraine's sovereignty," noted Rostyk Wynnyckyj, Technical Sales Engineer, LAVA Computer MFG. Inc. "Rest assured, your support of LAVA is supporting those Ukrainians impacted in more ways than one."
The role small Ukrainian-owned businesses across North America have played over the past year in supporting those fleeing the invasion and those defending their home have been essential. The high-impact projects spearheaded by LAVA were made possible by the company's strong dedication to their values, but also by its ability to be nimble and quick-acting.
Learn more: LAVA's Support to Ukraine.
About LAVA Computer MFG Inc.
Established in 1984, LAVA Computer MFG. Inc. (LAVA) is a family-run Ukrainian-Canadian company, which originally focused on serial and parallel cards and adapters for the personal computer market. Since then, the tech innovator pivoted to mobile technology and became a leader in connectivity solutions and battery protection for PCs & mobile devices. To-date, LAVA has sold over 2 million products across 53 countries.
Media Contacts
Sofiya Yusypovych
Strategic Communications Manager
Sofiya@lavalink.com
(416) 674-5942
Rostyk Wynnyckyj
Technical Sales Engineer
Rostyk@lavalink.com
(416) 674-5942