RETAIL with LAVA
Powering mobile solutions to care for what matters most
Retail is a sector that lends itself to mobile applications. From POS systems to digital signage, mobile devices are an integral part of the industry. However, reliability is key. Customers can trust LAVA devices as we design and manufacture all our products in-house. They are also tested at every stage of the production process to ensure they work properly.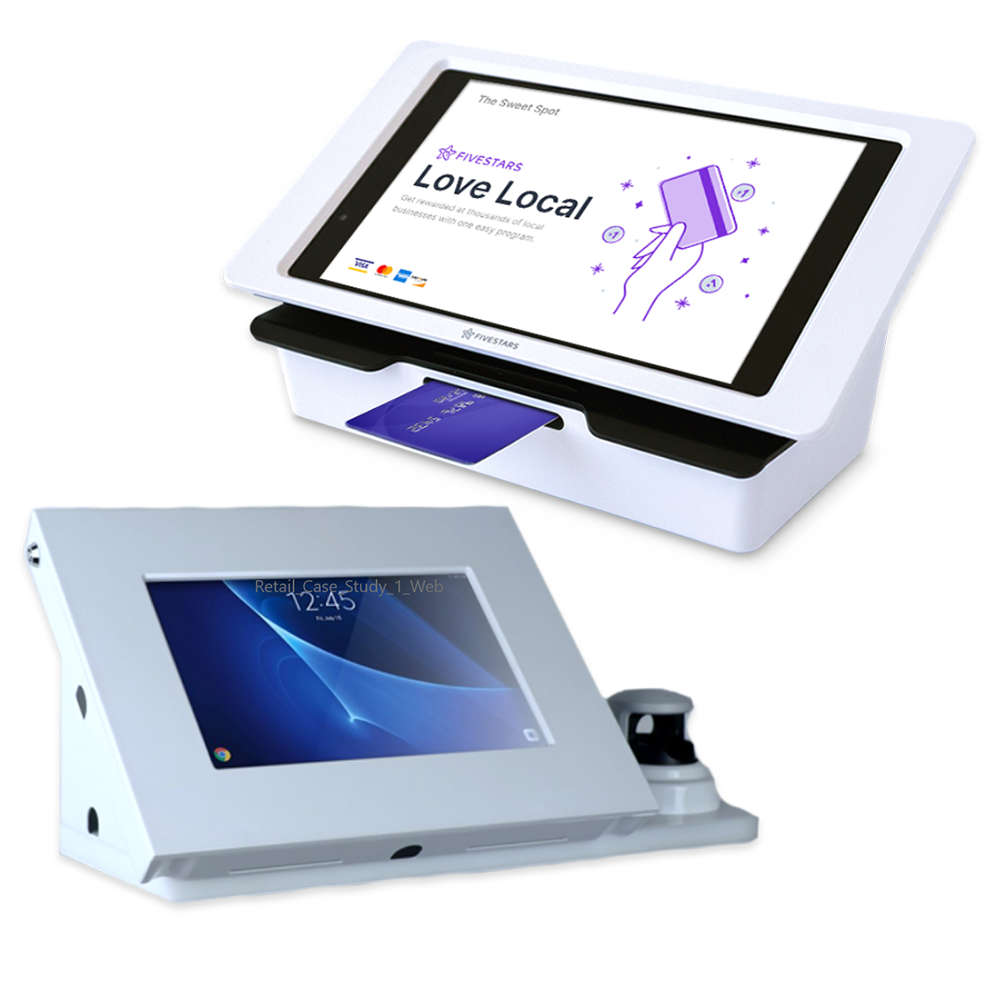 RETAIL APPLICATIONS
LAVA SimulCharge adapters are extremely versatile and can be implemented into a number of retail applications.
Point-of-Sale Systems
A mobile POS system can be an excellent solution for digital payments at a store or other business. It takes up less space than a traditional cash register and can provide a quicker checkout.

Self-Checkout Kiosks
By letting customers make purchases on their own through a kiosk, it both streamlines checkout times and reduces costs by allowing for less staff.

Payment Rewards Systems
A tablet installation near the cash can provide awards for repeated purchases.
Digital Product Catalogues
Tablets provide a superior alternative to traditional hard-copy catalogues as they can provide up-to-date information about products, their pricing, availability and location in the store.

Time Attendance Kiosks
Tablets can be used as digital sign-in books at stores for staff and third-party contractors.
THE LAVA TECHNOLOGY ADVANTAGE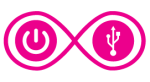 Simultaneous
Power & Data
Charge your tablet while accessing USB/Ethernet data with SimulCharge
Battery Protection
Extend your device's lifespan with our Battery Modulation technology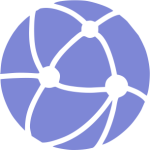 Network Recovery
Make your Ethernet connection more relible with Network Recovery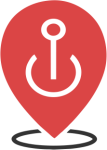 Docking Detect
Docking Detect provides a reliable connection between the adapter and mobile device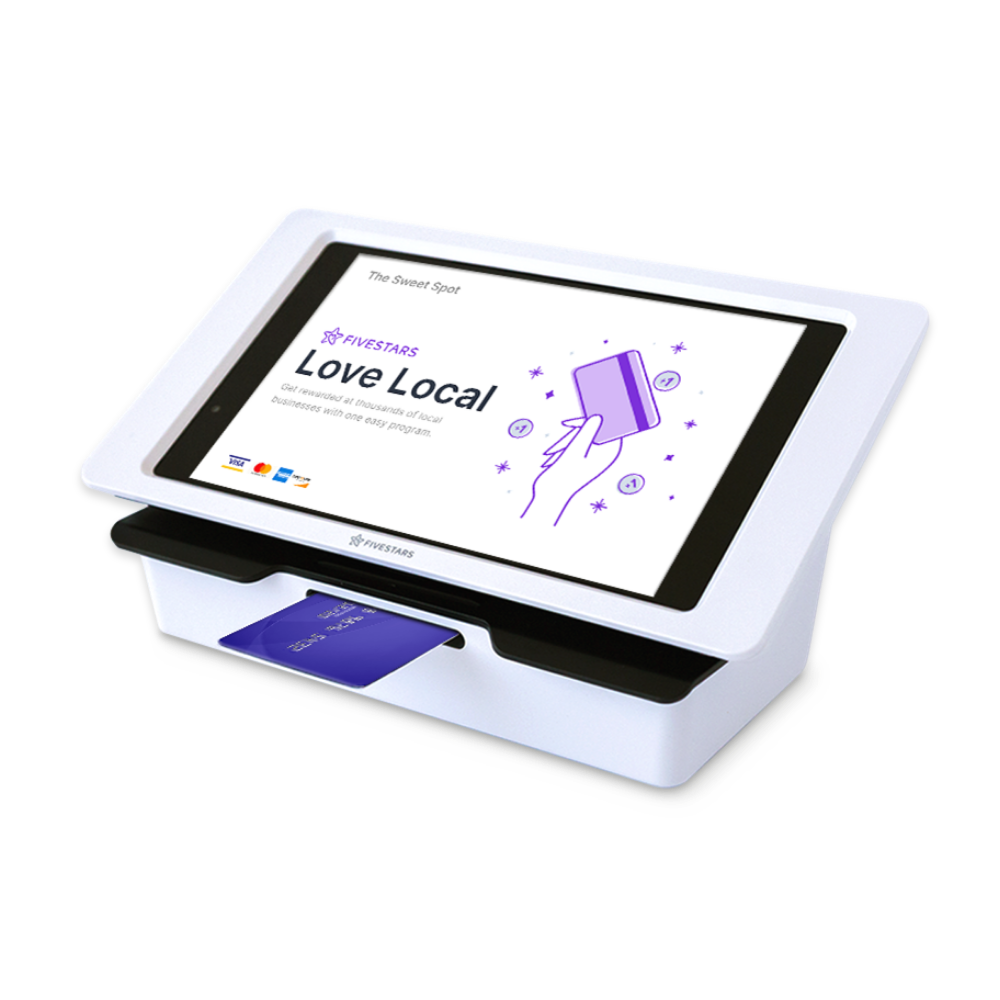 Challenge: Combining mobile payments and customer loyalty in one system
A mobile POS platform company wanted to build an all-in-one system for payments, loyalty and rewards. The goal behind the project was to implement a reliable and affordable mobile solution to help local communities by turning their loyalty programs into a massive database for hyper-targeted marketing.
Solution: Building a tablet-based kiosk with an integrated LAVA adapter
LAVA partnered with the company to build a Lenovo tablet-based kiosk that featured a custom integrated adapter that provided simultaneous charging and access to data. (The adapter is a modified version of what you can now buy [...]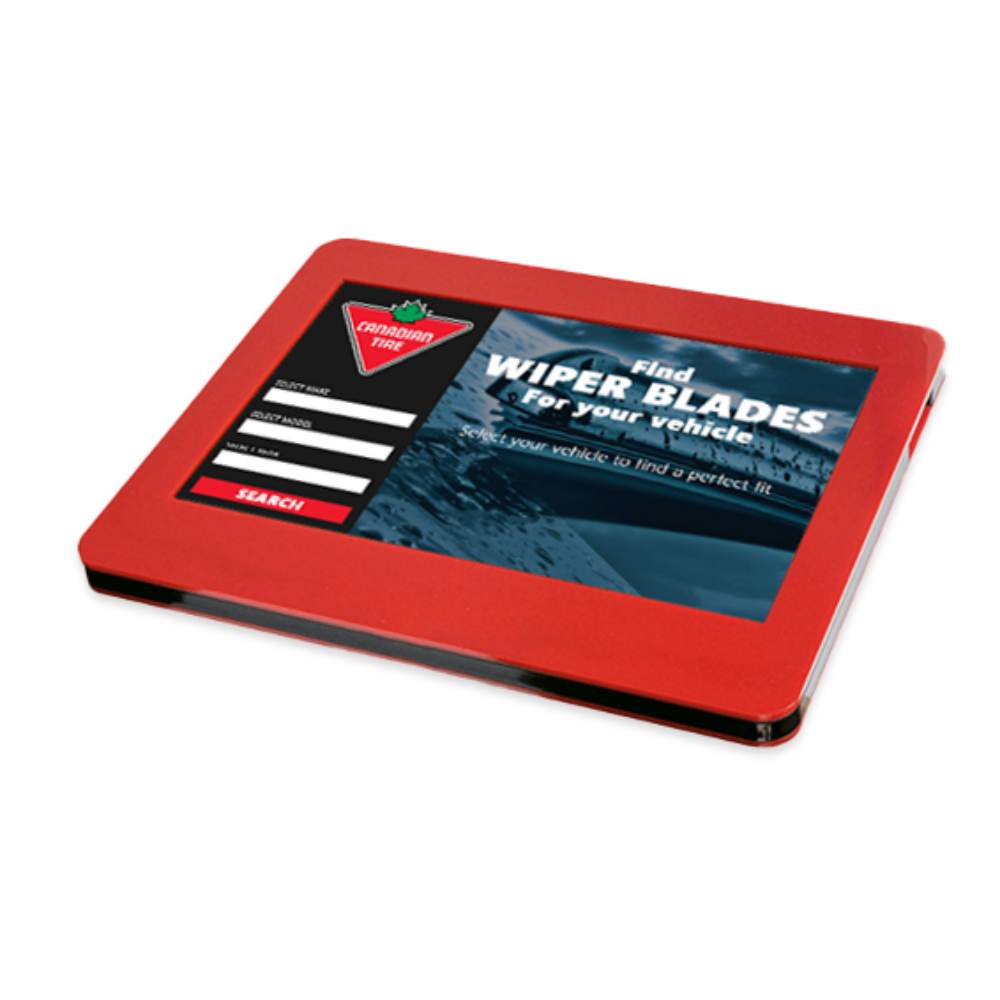 Challenge: Replacing product catalogues with a digital solution
Canadian Tire was seeking to replace the paper product catalogues that were used in the automotive aisles of their stores. They sought a digital solution as the physical catalogues cost millions of dollars to print. The books also needed to be placed multiple times per year.
Solution: Build a tablet-based digital catalogue kiosk
LAVA partnered with Samsung to build an in-aisle product lookup product device. The mini kiosk featured a Samsung Galaxy Tab 4 (SM-T530) with an integrated SimulChargeTM adapter with Power over Ethernet (PoE), Ethernet and USB [...]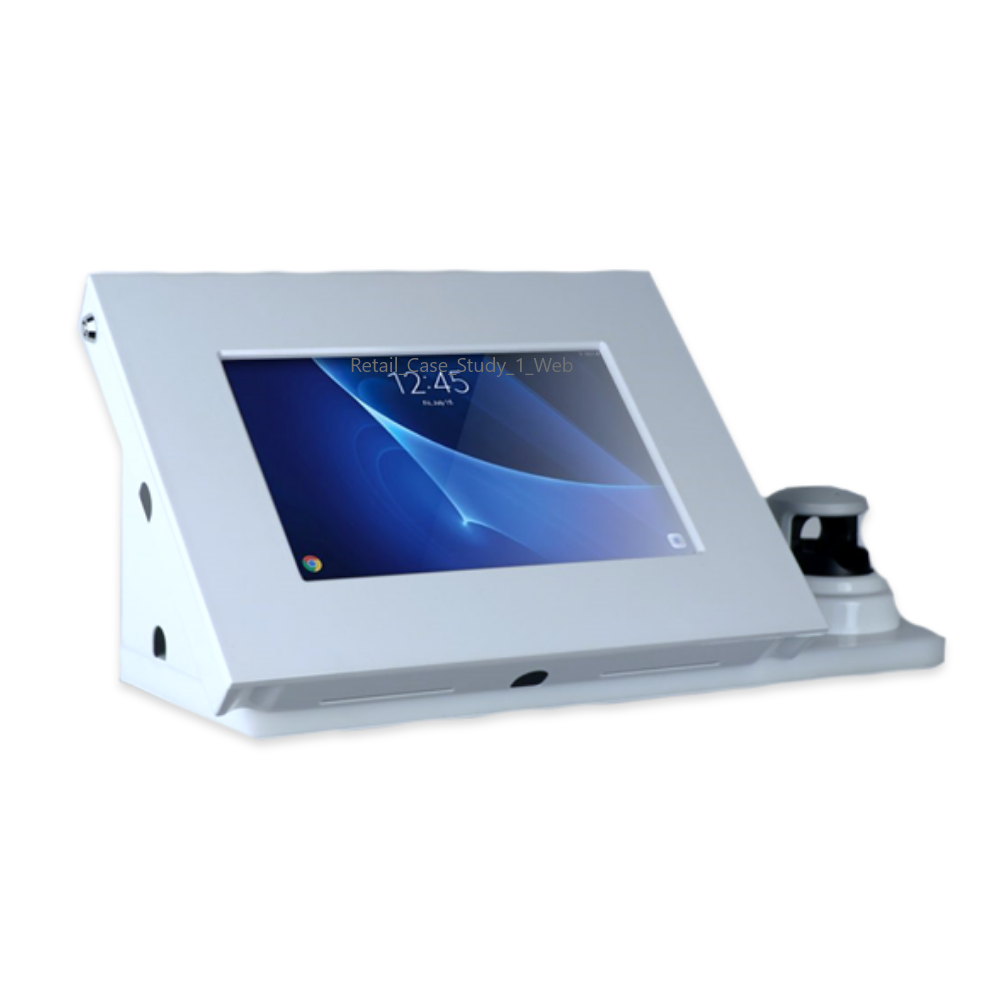 Challenge: Keeping track of contractors
A European supermarket chain sought a way to track third parties and contractors working in their stores through biometrics-based digital guestbook. The solution would be implemented in more than 640 of its stores.
Solution: Build a biometric time attendance kiosk
LAVA teamed up with Samsung and imageHOLDERS to build the digital sign-in book. It featured a Samsung Galaxy Tab A 10.1 (SM-T580) as user interface and a sleek enclosure by imageHOLDERS. The integrated eSTS-3U adapter [...]
Challenge: Streamlining lottery ticket sales
West Lotto was looking for a way to sell its lottery tickets in German retail stores, while not being an obtrusive add-on at the cash.
Solution: Build a tablet-based POS kiosk
Installed in more than 3,000 retail stores in Rhine-Westphalia, Germany, the LAVA-powered POS terminal provides convenience to the user while purchasing the lottery tickets and offers a small footprint as an addition to the store. [...]
THE LAVA STORY
Since 1984, LAVA has designed and manufactured industry leading connectivity solutions for PCs and mobile devices.
Our SimulCharge™ technology was first to provide tablets with simultaneous power and data capabilities. Our Battery Modulation technology was also first to offer battery protection, adding years to the life of your device. We build the most robust adapters for tablet installations, but what we really do is expand the capabilities of your device.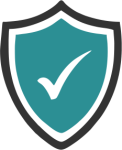 38 Years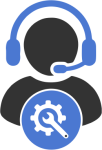 Expert Support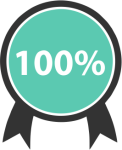 Quality Tested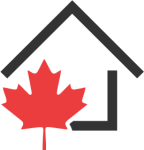 Manufactured in House
OUR PRODUCTS
Check out our lines of SimulCharge adapters that provide more than just powe