Digital Signage
Digital signage is a great option for communicating information through text, images and video.
Quickstart
Get your foot through the door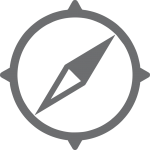 Digging Deeper
The important questions to ask
What is Digital Signage
Digital Signage is essentially any display that broadcasts information. It could be a small screen that provides company employees with information about meetings or a large-scale LED display in Times Square advertising a product.
At LAVA, we focus on tablet-based digital signage that can be used in permanent installations. Most Android tablets are between 7 and 13 inches so they are ideally suited for use in areas where you don't have the room to install a large TV or monitor.
This page will provide an overview of the different options available for digital signage. Should your digital signage be interactive? Should you go with Wi-Fi or Ethernet? How do you wish to power your digital signage setup and more…
How LAVA Can Help
LAVA SimulChargeTM adapters provide simultaneous power and data to compatible mobile devices. This ensures the mobile device's battery doesn't die out while it is in use. Our Enterprise adapters are also designed to never draw power from the tablet. So, in the event of a blackout, the tablet's battery won't be drained by the adapter.
LAVA Enterprise SimulChargeTM adapters are divided into two main categories: our entry-level n Series adapters, which feature Docking Detect for a reliable connection, and our top-tier e Series adapters with RBM technology, which includes advanced features, such as Battery Modulation and Network Recovery.
Entry-level
n Series SimulChargeTM adapters
nSynC adapters for compatible USB-C mobile devices
nSTS adapters for compatible Samsung Micro USB mobile
nLTS adapters adapters for compatible Lenovo Micro USB tablets
SimulChargeTM adapters come in various port configurations, including options for Ethernet and multiple USB-A ports for peripherals.
Wireless vs. Wired Network Connection
LAVA SimulChargeTM Ethernet adapters come with a 10/100-capable wired network connection. It offers a better solution than Wi-Fi, which is vital if you need to update your signage's content over the network.
Wi-Fi
Pros
Available in all Android tablets
No cables needed
Easy to set up
Doesn't need to be near router/network switch
Cons
Wi-Fi signal could be weak depending on where tablet is installed
Connecting through Wi-Fi is less secure than using a cable
Too many devices connecting wirelessly can bog down network
Ethernet
Pros
Faster and more reliable than Wi-Fi
Many commercial buildings already have Ethernet as part of infrastructure
Easy to set up
RBM's Network Recovery (found in e Series adapters) adds reliability

Automatically recovers a wired network connection if it unexpectedly drops out
Cons
Requires an adapter as tablet won't have Ethernet out of the box
Ethernet cables required
USB-A Ports for Peripherals
It isn't usually necessary to add peripherals to your digital signage setup, unless it is serving a secondary purpose as a tablet kiosk. However, if you don't wish to update the tablet's content over the internet, you could do it manually. You could save the updated content to the tablet's storage via a USB memory stick you can plug into the SimulChargeTM adapter.
USB-A Port Configuration Options for LAVA Adapters
1X
USB-A
2X
USB-A
3X
USB-A
5X
USB-A
For most permanent applications, LAVA recommends using wired setups. Find out more about the benefits of wired setups here.
Powering Your Digital Signage
LAVA SimulChargeTM adapters are available in three different power options: Power over Ethernet (PoE) , 9-36VDC power and 5VDC power.
Case Studies

SONIFI Health developed digital door signs for hospital patient rooms, which pull information directly from the EHR system, via a wired network connection through the eSynC PE adapter
Read More

Canadian Tire's digital product catalogue: A trusted and reliable in-store interactive display, featuring a Samsung tablet, LAVA SimulChargeTM adapter and Canadian Tire-branded enclosure. The digital catalogue featured wired Ethernet connectivity and PoE.
Read More
Interactive or Non-Interactive?
Interactivity isn't a prerequisite for digital signage, but it can be a useful feature, depending on your situation.
Interactive
Interactive digital signage lets consumers physically engage with the display's content to created a personalized advertising experience.
Touchscreens make tablets interactive by default

Can be integrated with Android MDMs

Ideal if signage being used as a directory or catalogue
Non-Interactive
Non-interactive digital signage is more akin to traditional advertising, such as a billboard. It transmits the advertisements in a fixed sequence whether people are watching the display or not.
Interactivity not essential if signage cycles through screens of different info on a loop

Non-interactive signage can be installed in out of reach places

Allows you to use a larger screen, such as a TV or monitor
Are you protected from Battery Swelling/Bloating?
Battery swelling or bloating is where a lithium-ion battery literally expands from overcharging. It arises when the tablet is connected to power 24/7. It can damage both the battery and mobile device, requiring you to replace it. When a mobile device is left connected to power, it can continue to trickle charge after the lithiumion battery hits full capacity. This can lead to battery damage in the long-term.
If you are using an RBM-equipped adapter with your tablet-based digital signage, then you can take advantage of its overcharge protection feature, Battery Modulation :
In accompanying LTM app, set upper and lower charging boundaries (e.g. 75% and 45%) for tablet
Tablet will charge to upper boundary, then adapter turns off charging
Tablet discharges to lower boundary, adapter reinitiates charging
RBM ensures battery never exceeds 100% charge, prevents overcharging, trickle-charge loops
Adds 2-3 years of lifespan to battery for better ROI
Battery protection option for non-compatible devices
Not all mobile devices are compatible with SimulChargeTM, let alone RBM. Some tablets, such as Amazon Fire tablets or the Samsung Galaxy Tab A7 (SM-T500), do not have the proper hardware specifications implemented for LAVA's RBM technology to work.
However, LAVA's Charge-Check is a battery protection device that can be used with virtually any Micro USB or USB-C device. It features Continuously Active Battery Modulation (CABM) , which is a plug-and-play form of LAVA's overcharge protection technology. When the tablet nears a full charge, the Charge- Check turns off charging for a preset number of hours (three, by default) before it initiates the next charging cycle.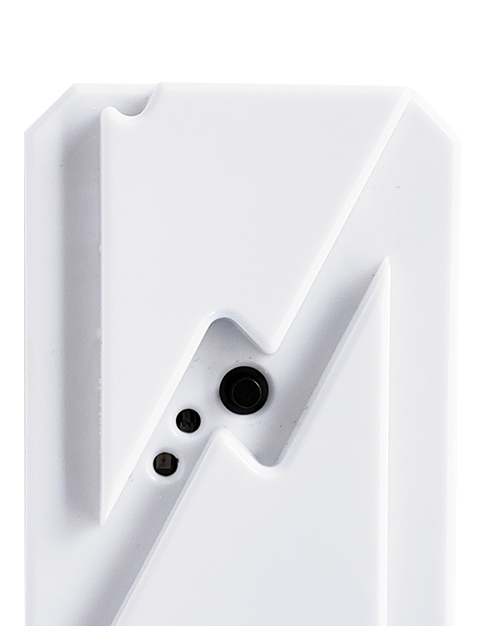 How do you plan to mount your digital signage?
Housing your digital signage in an enclosure offers greater protection for the tablet. It also provides you with better security for permanent installations as you can lock the tablet and adapter in place. Many enclosures can also be mounted on a wall.
At LAVA, we build enclosures from the electronics up, integrating everything. They are built to the specifications of the tablet and are designed to house it seamlessly with the SimulChargeTM adapter.
We can build custom enclosures for customers on request but we also offer one off-the-shelf enclosure. The M8 nP2UE was built to be used with the eight-inch Lenovo Tab M8 HD (TB-8505F). It has an integrated nLTS-P2UE adapter, which features PoE, Ethernet and two USB-A ports for peripherals. The enclosure also has VESA mounting holes, so it can easily be attached to a wall, door or wherever you need it.
How to Build a Digital Display
A Guide to Digital Signage
The world of digital signage can be confusing, trust us, we know. LAVA products have been used in various signage applications, such as in-store retail displays, information kiosks and patient door displays in hospitals. That is why we have put together a simple guide to help people navigate through all the questions that they face while trying to set up their digital displays. This guide covers topics such as what type of screen to use, where to install it, how to update the content, and more!
Download our FREE GUIDE to setting up a digital display