A PoE splitter, the Raven-C takes in Power over Ethernet and splits into power and Ethernet. It features two USB-C ports for mobile device charging and one Ethernet port for a wired network connection. The adapter can be placed up to 328ft (100m) away from the power source. What's more, without the need for AC cable routing, it can be installed without an electrician. This adapter is capable of both standard (5-volt) and fast (9-volt) charging.
Features & Details
For powering two compatible USB-C devices at once
9-volt fast charging or 5-volt standard charging
Includes Power over Ethernet (PoE) and Ethernet
10/100-capable network connection (for tertiary device with LAN port)
Up to 328ft (100m) from power source
10.4 watts of charging power
Requires CAT5/5e/6 Ethernet cable
Requires a PoE injector or switch capable of a minimum 15-watt output
USB-C to USB-C cable available but not included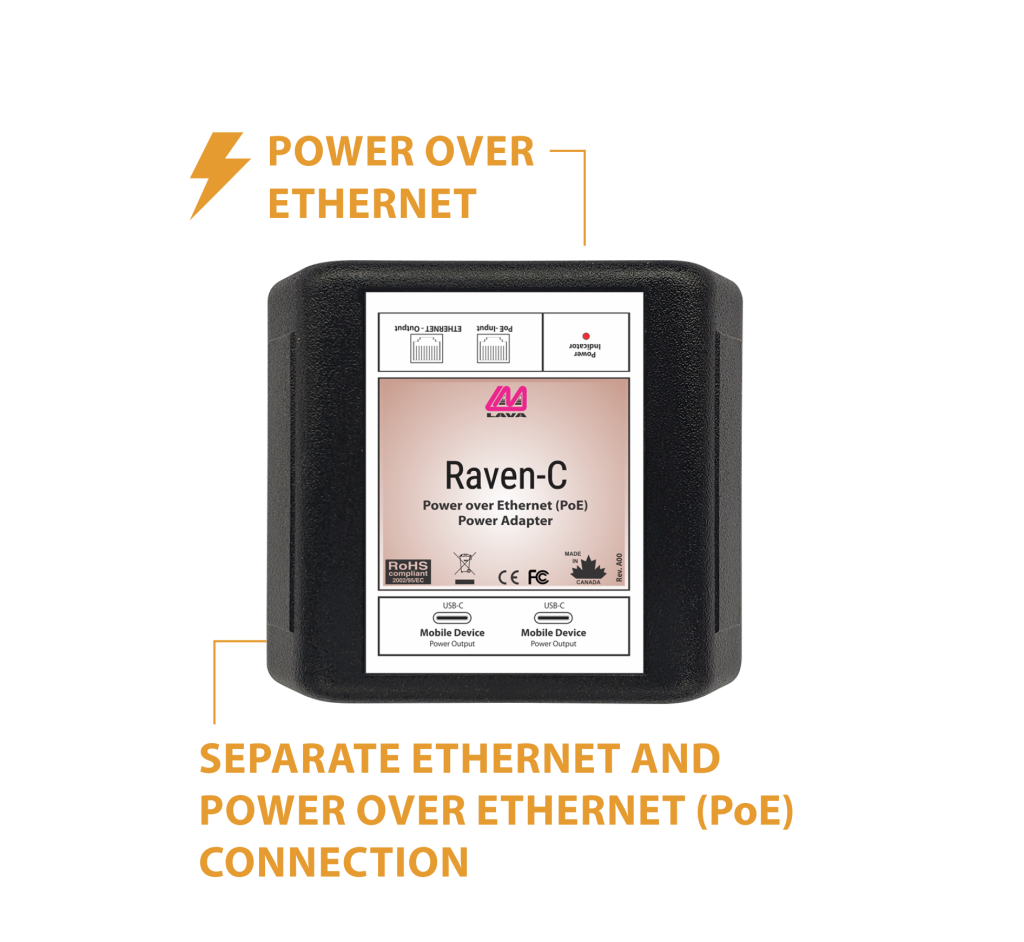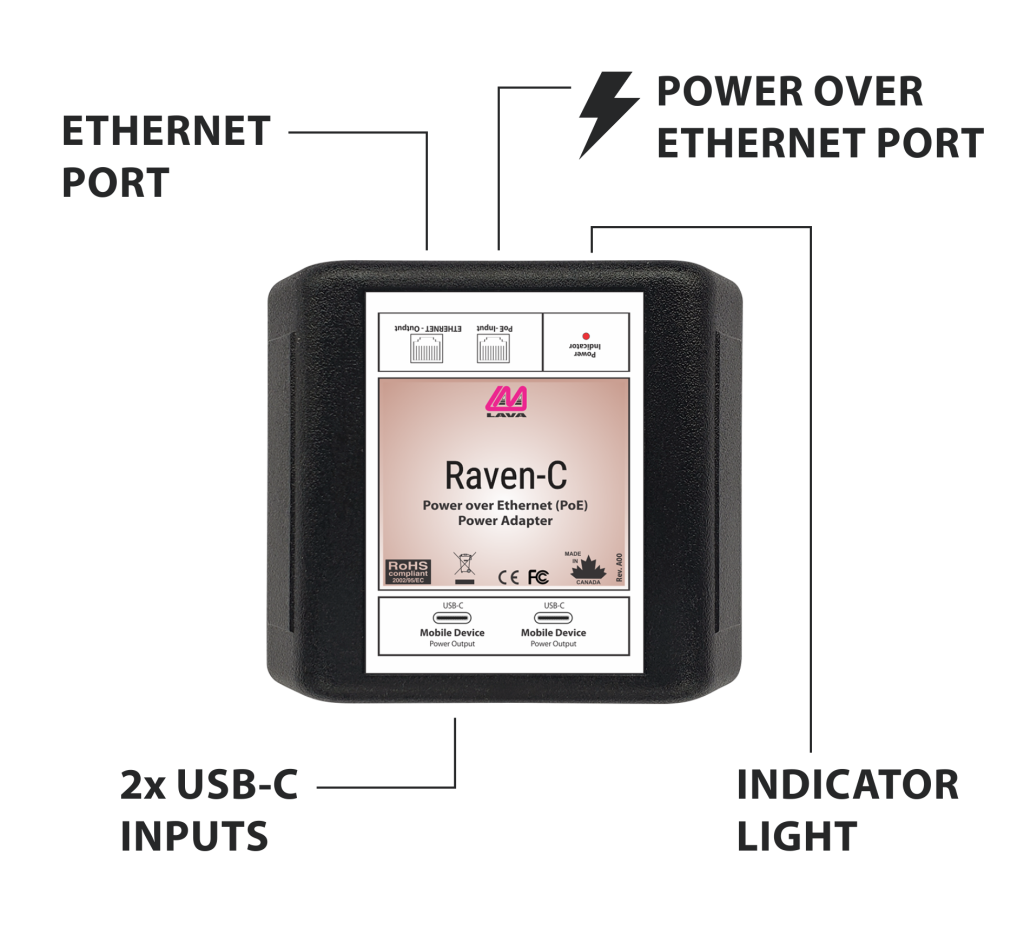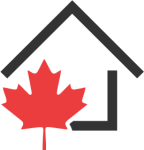 Made in Canada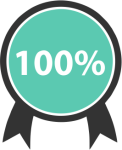 Quality Tested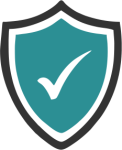 LAVA Limited Warranty
System Requirements
Power Supply:
PoE-Capable Network Switch or Power Injector (up to 15.4W)
Specifications
Cables:
1x Standard Ethernet Cat 5/5e/6 cable
1x USB-C to USB-C cable (up to 5ft/1.5m)
Note: The cables are not included. However, the USB-C cable may be purchased from LAVA.
Ports & Connectors:
2x USB-C ports (power output only: 9V at 1.1A or 5V at 2A)
1x RJ45 LAN port (to wired Ethernet connection)
1x RJ45 LAN port (to PoE Network Switch)
Applications
USE CASES
Providing power and Ethernet connectivity to USB-C security cameras
Powering/Charging up to two USB-C mobile devices
Providing PC with wired network connection